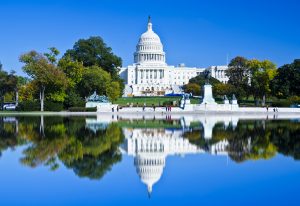 Allied Government Solutions, Inc. is currently seeking qualified applicants for various Staff Assistant positions to support the office of Passport Services Directorate at the Washington Passport Agency.
The associate would be an integral part of State and Foreign travel relations. In this collaborative environment, the Staff Assistant will be responsible for providing high level administrative support to senior management and staff. Responsibilities include coordinating and preparing memoranda, briefing papers, policy papers, taskers, etc., as well as scheduling and calendar management, assisting with travel arrangements and expense reporting, and other support projects as needed.
Minimum Job Requirements:
U.S. Citizenship
High school degree or GED equivalent
Secret Clearance preferred but not required.
Ability to pass government-required credit check & mid-level security clearance
Strong proficiency with MS Office Suite – Outlook, Excel, PowerPoint, Word
Minimum of (2) years of experience in an administrative supportive role
Team-player with dedicated work ethic
Excels in a fast-paced, demanding work environment
Great organizational and interpersonal skills
Excellent written and oral communication skills
Strong computer and data entry skills
Proven ability to type 40+ WPM
Ability to move up to 30 lbs.
Preferred minimum of (2) years' experience in Government contract environment
Prior experience supporting an Executive level office preferred
1st shift opportunities available; Starting at $20.18/hr.
Comprehensive benefits package offered to include medical, dental, vision, and life insurance.
Allied Government Solutions is an Equal Opportunity/Affirmative Action Employer. Qualified applicants will be evaluated for employment without regard to race, color, religion, sex, national origin, sexual orientation, gender identity, disability or veteran status.