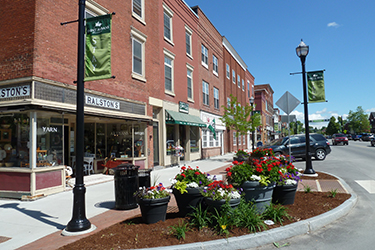 **On Behalf of The Oryza Group**, Allied Government Solutions is currently recruiting for multiple, highly sought-after clerical positions at the Vermont Service Center, located in St. Albans, VT. These are predominately 2nd shift temporary positions with the potential for permanent hire. Whether you are looking to pursue a meaningful career or simply a short-term earning opportunity, we encourage you to apply immediately.

Job Duties May Include:
-Using electronic filing and retrieval systems and storing documentation electronically
-Managing electronic data and files, as well as accurate data entry into multiple electronic systems
-Setting up individual case file folders
-Opening, sorting and distributing incoming and outgoing mail
-Examining incoming material for acceptability and organizing material for later processing
-Other duties as assigned
Minimum Job Requirements:
-Ability to pass government-required credit check and mid-level security clearance, including background and credit checks
-Due to the nature of the government contract and clearance requirements, applicants for consideration must be authorized to work in the United States
-High School Degree or GED equivalent
-Ability to perform in a goal-oriented environment
-Good computer/data entry skills
-Solid file management experience
-Ability to lift 40 lbs. and execute repetitive and ongoing tasks such as standing, sitting, reaching, twisting, and filing in a warehouse environment
-Team-player attitude and attention to detail
-Flexibility to work potential mandatory overtime, including some weekend shifts
Compensation: $14.54 – $15.59/hour with $4.48 Health and Welfare stipend
**Potential for Data Entry Clerk and Shift Supervisor positions**
Interested candidates are encouraged to e-mail their resume as an attached MS Word file to jobs-VT@alliedgov.com and include the position to which you are applying in the subject line.
Qualified applicants will receive consideration for employment without regard to race, color, religion, sex, national origin, sexual orientation, gender identity, disability or protected veteran status.